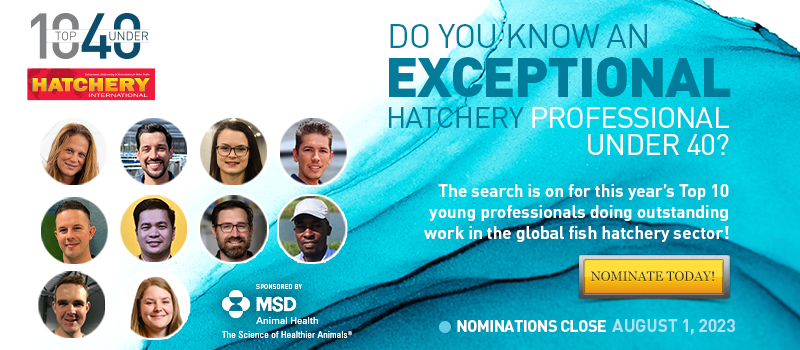 Nominations are closed for 2023!
Hatchery International wants to honour the world's up and coming hatchery professionals for our annual Top 10 Under 40. The program is designed to recognize leadership and innovation of fish and shellfish hatchery professionals under the age of 40 years old.
The annual Hatchery International Top 10 Under 40 is sponsored by MSD Animal Health.
Recipients of the 2023 Top 10 Under 40:
Show deep understanding and knowledge of fish culture
Demonstrate an ability to lead and innovate
Have a strong passion and commitment to sustainable and responsible production
Commit to the highest standards of hatchery practices
Nominations close on Aug. 1, 2023.
Eligibility:
All recipients are under 40 years old and currently employed at a commercial or government fish or shellfish hatchery facility.
The winners will be announced and featured in the November/December 2023 issue of Hatchery International.