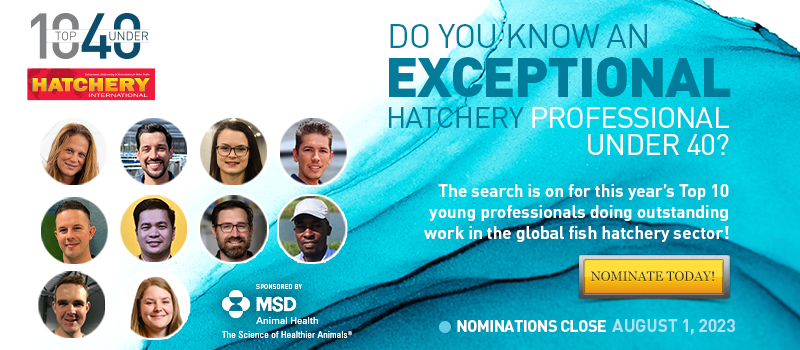 Have some questions about the nomination program? Connect with us!
Jean Ko Din
Editor, Hatchery International and RAStech
+1(437) 990-1107
jkodin@annexbusinessmedia.com
For sponsorship opportunities: 
Top 10 Under 40 is made possible in part through strategic industry partnerships. For sponsorship opportunities or to find out how your organization can get involved with this great initiative, connect with our sales team.
Jeremy Thain
1 (250) 474-3982
jthain@annexbusinessmedia.com