November 18, 2020 By Hatchery International staff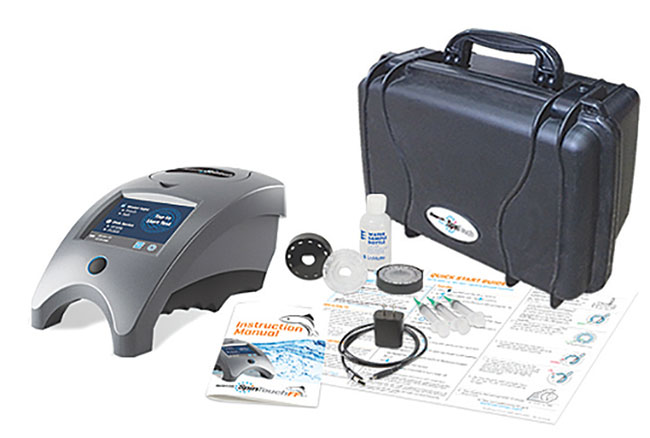 LaMotte Company introduces a newly optimized solution for analyzing fresh and salt water.
The WaterLink Spin Touch FF water analyzer combines analytical chemistry technology with centrifugal fluidics photometry. Users can fill one unique Spin reagent disk with less than three mililiters of water to receive up to eight different tests in fresh or salt water in two minutes.
All test results can be viewed on the full-color touchscreen display or can be transferred into WaterLink Solutions through LaMotte's cloud-based software program that captures data, time, test results and location for each pond and tank.
The lab comes with the Spin Touch Photometer, an instruction manual, three syringes, a meter check disk, a disk cover, a sample bottle, USB cable with AC adapter and a carrying case. Disks are sold separately.
---
Print this page