November 19, 2020 By Hatchery International staff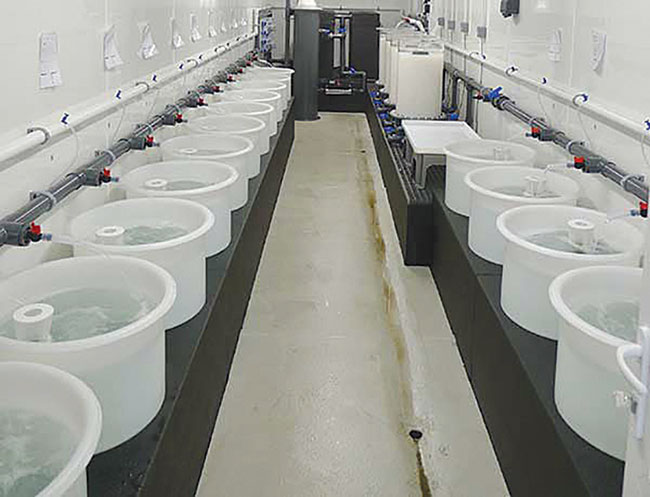 Get a complete hatchery solution with a fraction of the footprint.
Ocean On Land presents a novel design of a fully-insulated and temparature-controlled hatchery fitted in 20 ft. sea containers which can be easily transported around the world to coastal areas, harbours and greenfield sites.
The Hatchery-in-a-Box concept was first designed for the production of clawed lobsters, utilising Oceon On Land Technologies' patented juvenile lobster holding system, Aquahive. It is easily movable, allowing users to relocate their operations if a site is seasonal or if a better site is found. It also allows operations to be tested in different seaside locations.
The Hatchery-in-a-Box is available in four different models which can be scaled from 20 ft. to 40 ft. containers. It utilises a plug-and-play concept that, once connected to the main electrical supply and sea water connected to the filtration systems, users can begin farming and restocking.
Extra features which are available separetly include a customizable water quality monitoring and alarming system, ozone generator and redox controller, back-up or stand-by power, prefiltration and external seawater storage, training packages for staff and feeds.
---
Print this page