Brought to you by MSD Animal Health
The Power of Insight. Introducing The New FALCON® BIOMASS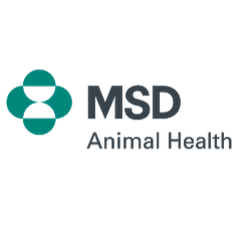 August 21, 2023 in Features Products

Improving fish farming operations with real-time biomass estimation technology that provides key information about average weight, distribution, and growth trends.
MSD Animal Health has announced the launch of FALCON® Biomass, a powerful, always-on biomass estimation unit that provides key information about average weight, distribution, and growth trends to improve fish farming operations. Built with more than 15 years of biomass estimation experience, measurements are collected autonomously, with reduced stress and negative impact on fish welfare or feeding because the fish remain in the water.
"With FALCON® Biomass, fish are actively and continually monitored in the pen using stereovision technology. The system captures images in real-time, then reconstructs each fish in the image into 3D to estimate the average weight in the pen," said Kasha Cox, global aqua commercial leader, MSD Animal Health.
FALCON® Biomass dashboard: Robust data analysis and improved performance
FALCON® Biomass provides insights throughout the fish life cycle for optimized farming operations. A user-friendly dashboard delivers a daily report of continuous measurements on average weight, growth, and size distribution for the population in the pen – all wirelessly transmitted, twenty-four hours a day.
The accessible online reporting enables timely decision making while FALCON® Biomass monitored pens enable optimized harvest planning by selecting the best dates to harvest. Furthermore, the access to key biomass data via a cloud storage system can be used to improve feeding strategies and medication dosing for better efficacy. MSD Animal Health provides access to on-site and technical assistance to ensure best-in-class support.
About Vision Technology
Vision Technology from MSD Animal Health supports healthy ecosystems where aquatic species can thrive, providing intelligent and actionable snapshots of fish stock to provide users with quick access to data and insights that they need.
About MSD Animal Health
At MSD, known as Merck & Co., Inc., Rahway, N.J., USA in the United States and Canada, we are unified around our purpose: We use the power of leading-edge science to save and improve lives around the world. For more than a century, we've been at the forefront of research, bringing forward medicines, vaccines and innovative health solutions for the world's most challenging diseases. MSD Animal Health, a division of Merck & Co., Inc., Rahway, N.J., USA, is the global animal health business of MSD. The company's innovative portfolio includes technology, products and solutions to help, improve or enhance animal management and health outcomes across Livestock and Companion Animal species.
Through its commitment to The Science of Healthier Animals®, MSD Animal Health offers veterinarians, farmers, producers, pet owners and governments one of the widest ranges of veterinary pharmaceuticals, vaccines and health management solutions and services as well as an extensive suite of connected technology that includes identification, traceability and monitoring products.
MSD Animal Health has a rich history of innovation, commitment to research and entrepreneurship in animal health dating back over 70 years. The company is dedicated to preserving and improving the health, well-being and performance of animals and the people who care for them. Healthier animals mean a sustainable food supply, protection for humans against diseases passed from animals, and longer, healthier lives for pets. It invests extensively in dynamic and comprehensive R&D and technological resources and a modern, global supply chain. The company is present in more than 50 countries, while its products are available in some 150 markets. For more information, visit www.msd-animal-health.com.