Products
Trome introduces DF5
April 18, 2016 By Quentin Dodd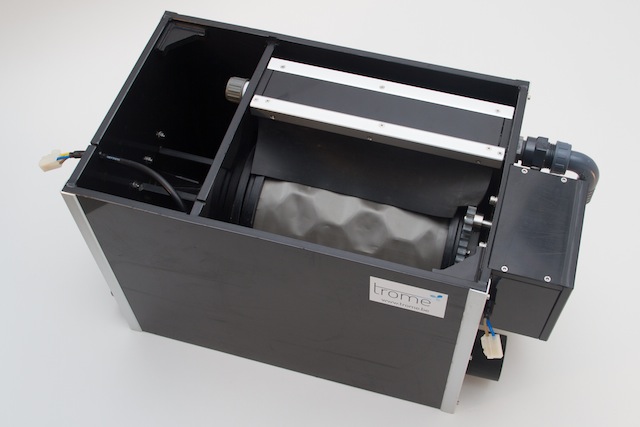 Trome recently introduced a new drum filter, the DF5, which the company says is the smallest member in the range, but features all functionalities of the larger models.
According to a press release from Trome the DF5 is designed to handle a maximum flow rate of 5m3/h at a mesh size of 60 micron (other mesh sizes available).
"In large(r) RAS," notes the press release, "automated screen filtration is the most preferred technology due to the small footprint, ease of use, low maintenance, reliability and fully independent and automatic operation. Today however, small RAS usually have to rely on other solids removal techniques, that lack one or more of these benefits, because the available drum filters are too big and too costly."
The DF5 was created to make drum filter technology available for the smallest freshwater and seawater RAS. Measuring just 48cm x 30cm x 35cm, the DF5 is suitable for installation in small systems where space for water filtration is limited.
Trome is specifically targeting RAS in research environments, but says that the DF5 would also be valuable for quarantine systems and larval systems in production environments.
For more information go to www.trome.be
---
Print this page