News & Views
MedFish4Ever Awards celebrate Mediterranean innovation 
November 15, 2023 By Hatchery International staff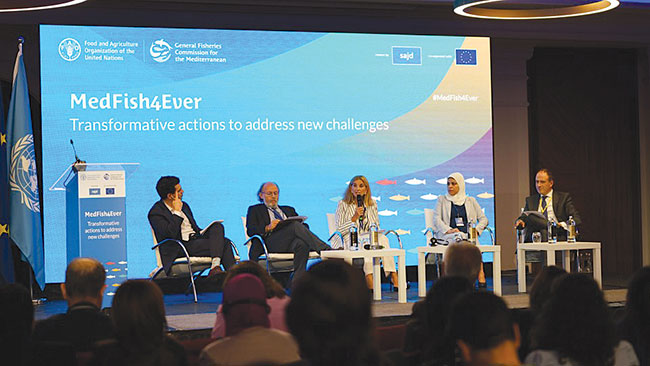 General Fisheries Commission for the Mediterranean (GFCM) conference on MedFish4Ever initiatives was held on Oct. 3-4. The theme was, "Transformative actions to address new challenges recognized the region's outstanding new work in fishing technology and aquaculture research and the fight against illegal, unreported and unregulated (IUU) fishing."
An awards ceremony celebrated the innovation and creativity moving the Mediterranean fishing and aquaculture sectors forward.
"Fishers, fish farmers, scientists and companies are key elements to provide the solutions we need for the sector, and the spirit of collaborative innovation that is being celebrated here is what we need to secure a sustainable future for all," said Miguel Bernal, GFCM executive secretary.
The winners will later present their projects at two scientific events: the International Symposium on Fisheries and Aquatic Sciences (SOFAS 2023), and the GFCM Forum on Fisheries Science in the Mediterranean and the Black Sea (Fish Forum 2024).
---
Print this page