Webinars
Hatchery 101: Energy efficiency

March 28, 2023By Hatchery International staff
Optimizing your hatchery's energy consumption can be as simple as turning off unessential electronics or as comprehensive as installing solar panels for an off-grid generator system. To figure out what the right steps for your operations would be, Host Ben Normand continues Part Two of Hatchery International's four-part series on sustainability with an panel of experts to share knowledge and best practices for energy efficient operations.
If you registered for Part 1: Climate Change of the Hatchery 101 series, you are automatically registered for all four webinars sponsored by OxyGuard International.
Moderated by:
Ben Normand is a fish farmer, writer, college instructor, and cheerleader for aquaculture.  He has worked with a variety of fin and shellfish species in both New Zealand and Canada in production management, compliance, and communications. In his spare time, you can find him spending time with his family, sailing, biking, and tinkering in his workshop.
---
Panelists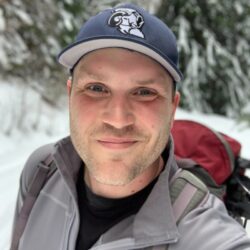 Mike Anderson is projects portfolio manager at Grieg Seafood BC in Campbell River, B.C. Before taking on his most recent role this year, he worked at Grieg's Gold River Hatchery for seven years,  starting out as an assistant hatchery manager moving up to special project manager managing the development and implementation of new technology. Then helping complete the construction where he managed the design coordination and installation of technology of the new 400 metric tons recirculating aquaculture system (RAS).
Maddi Badiola, PhD, PM, is a RAS engineer and co-founder of HTH Full Spectrum (fullspectrumaquaculture.com; HTHaqua.com) in Basque Country, Spain. Her expertise includes energy conservation, lifecycle assessments and RAS global sustainability assessments. She writes a regular column called "Power Struggle" on RAStech Magazine that tackles the role of energy in the recirculating aquaculture industry.
Aaron Switzer is a hatchery manager, fish farmer at heart. He has climbed the ladder from an entry-level fish culturist to overseeing operations at three of Michigan's six state run fish hatcheries. What began as an exercise in cutting utility costs eight years ago has turned into Michigan's Fish Production Program leading the way with renewable energy. Aaron enjoys fishing, golfing, snowboarding and exploring the outdoors with his family.