August 6, 2019 By Hatchery International staff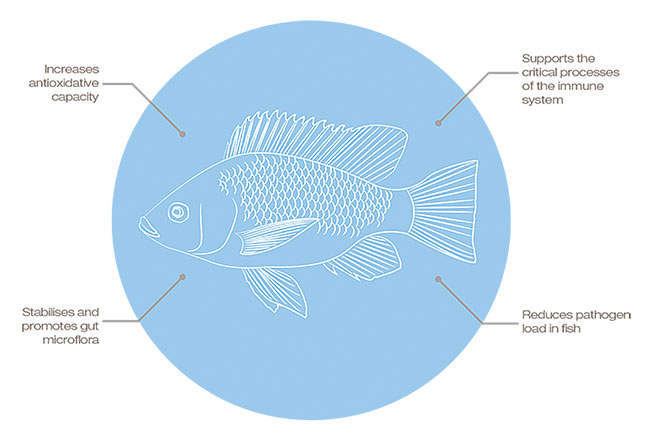 Global feed manufacturer Skretting launched a new superfeed to help tilapia fight off bacterial challenges during the hot summer seasons.
"Most tilapia farms are open to the natural environment and therefore exposed to many health challenges," said Christian Delannoy, global health manager at Skretting. "The development of Protec is a definitive example of our commitment to helping the industry thrive."
Protec is a new solution developed by the Skretting Aquaculture Research Centre to improve overall health and immunity of tilapia farms around the world. After three decades of health-specific research and development, the manufacturer is rolling out supplies in Egypt with preparations to distribute to Vietnam and Ecuador.
"Protec is the result of considerable dialogue and collaboration with tilapia producers," said Skretting researcher Polyana Silva in a statement. "For this product, we conducted 15 experimental trials spanning pathogenic strains from three continents. Protec consistently sustained health parameters and survival rates."
As part of its three-year partnership with Europe-based animal health company, IctyoGroup, Skretting and Skretting Africa have been working with tilapia farmers across the African continent to provide health and nutritional support.
With a functional diet of Protec and proper vaccination, IctyoGroup CEO Cedric Komar said the regimen ensured high health levels and fish survival rates during the grow-out stages of production, despite the bacterial challenges that become prevalent in the hot summer months.
"Combining our vaccines with the immune-stimulating functional feeds of Skretting, thus enhancing the vaccination response and improving fish health, will allow both companies to better serve the growing tilapia industry in Africa," he said.
www.skretting.com
---
Print this page