October 11, 2019 By Hatchery International staff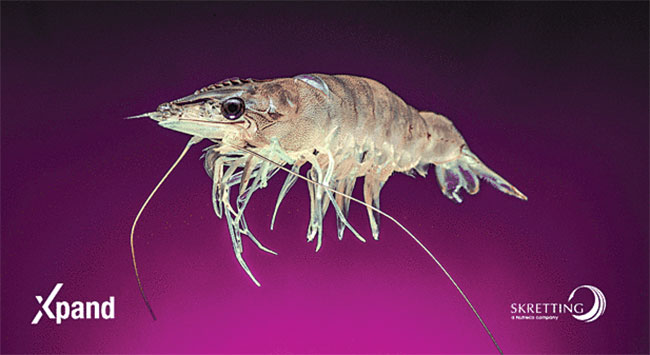 Skretting launched a new grower diet for shrimp that promises to provide larger shrimp in the same time or earlier.
Xpand is a new performance diet meant to reduce feed consumption time and achieve faster gut transit time. As a result, the level of particles lost from the feed while in water are also reduced which in turn, supports water quality in the pond.
"Whether it's bigger, more valuable products, or it's reducing the grow-out stage to get shrimp to market faster, Xpand has the potential to be a game-changing solution for many of our customers. Through this heightened flexibility, farmers are now in a position to make the decisions that are best suited to their own unique operations," said Lenaïg Richard Breivik, global product group manager for shrimp at Skretting.
Xpand has been in development at Skretting's Aquaculture Research Centre for four years. It was initially launched in Vietnam and gradually introduced to other shrimp farm markets around the world.
"We are very confident that Xpand will present a strong alternative to regular shrimp feeds. Shrimp prices have been challenged during these past two years, which has encouraged farmers to look for superior growth performance, as much as for solutions that optimise production costs. Xpand ticks all the right boxes; it's a very important addition to Skretting's shrimp nutrition portfolio," said Marc Le Poul, general manager of Skretting South Asia.
www.skretting.com
---
Print this page