April 8, 2021 By Vladislav Vorotnikov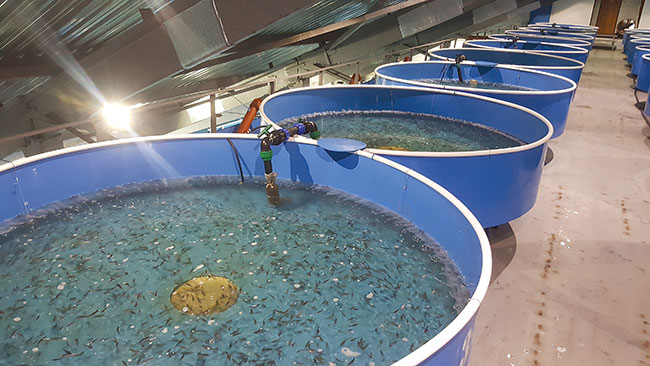 Russian authorities are in talks with the aquaculture industry about potentially reducing the country's reliance on imports for broodstock, fish feed and other aquaculture equipment, according to a source. 
"The progress on this issue has stalled due to the coronavirus pandemic, as more pressing issues to deal with emerged. But recently, the government agencies again entered into negotiations with fishermen, asking what measures are needed to support fish farming," a source from the Russian aquaculture industry told Hatchery International on condition of anonymity. 
The Russian government and lawmakers have planned to discuss a new comprehensive import-replacement program in the domestic aquaculture industry, Sergey Mitin, first deputy chairman of the Russian Council's agricultural and food chamber, told the Russian Parliament's in-house publication Parliament Gazette in the first half of 2020. 
The strong dependence on imported items is one of the bottlenecks in the development of the Russian aquaculture industry, Mitin claimed.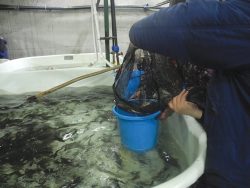 "We need to design a new sub-program of import replacement in aquaculture. We definitely will run consultations on this topic with the government," Mitin said. 
Russian fish farmers have a nearly complete dependence on imported broodstock. According to Igor Kuzmin, up to 90 per cent of smolt for growing salmon species in Russia is imported from the Scandinavian region. It is estimated that it takes Rub2.5 million (US$300,000) to purchase enough smolt to produce 10 tonnes of redfish, and this figure is constantly growing due to the Russian ruble depreciation in recent years. 
Currently, the Russian government is partly subsidizing purchasing broodstock for Russian farmers. However, market participants believe that developing the domestic industry could be a better way of dealing with this issue. 
---
Print this page