News & Views Regulations
Russia partially withdraws sanctions against imported broodstock 
August 27, 2021 By Vladislav Vorotnikov
The Russian Economic Development Ministry has published a draft bill proposing to withdraw African Clarius catfish (Clarias gariepinus) under the 2014 food embargo. If approved, in theory, the bill could help other fish farms to battle for foreign broodstock. 
Russia completely banned the import of broodstock among other food and agricultural products on Aug. 7, 2014. 
The goal was to limit market access for countries, which had supported sectoral sanctions introduced over the Russian annexation of Crimea a few months earlier. The other rhetoric of the counter-sanctions was to support domestic producers via trade restrictions, or by other words, import substitution.
The food embargo barred the way to the Russian market for suppliers from the U.S., Canada, the European Union, Australia, Norway, and several other countries. The measure was adopted as a response to Western sanctions against Russia.
In an explanatory note to the bill, the Ministry indicated that the partial withdrawal of the economic sanctions was needed for the new state-of-the-art fish farm currently under construction in the Khabarovsk region, in the Far Eastern part of Russia. The farm is expected to be the first one to breed African Clarius catfish in the country.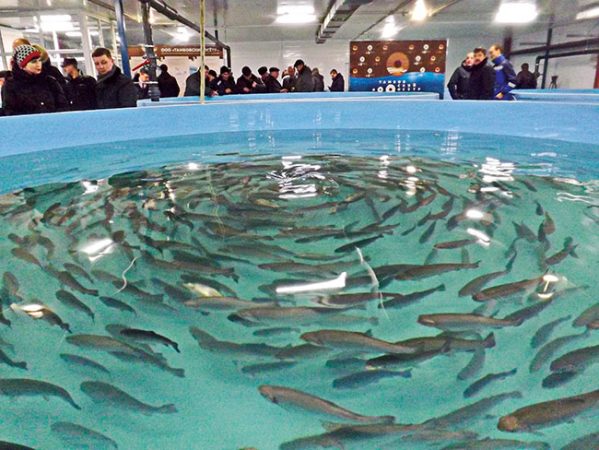 The Ministry explained that the anticipated import substitution on African Clarius catfish never happened, and the project would experience severe difficulties if broodstock is subjected to economic restrictions. 
"The construction began in 2018, with the assistance of Dutch specialists," the Ministry said, adding that the plant is going to be unique in many ways and produce 10,000 tons of fish, growing from five to eight fish species. 
Most importantly, the project would reduce Russian import-dependence on fish products, the Ministry stressed. Currently, the domestic consumption of African Clarius catfish is miserable since this fish is almost entirely imported into the country and is rather expensive. 
In 2014, shortly after the food embargo decree was adopted, the government had to remove some broodstock from under the sanctions – in particular, salmon (Salmo salar) and trout (Salmo gen.) fry. Similarly, this decision was made following a request from local fish farms, in particular the Russian Sea – Aquaculture and Russian Salmon, which depended on broodstock import from Norway.
The new draft bill could have great importance for the entire Russian fish farming industry. Market participants complained that in some segments, broodstock could not be sourced in Russia, and during the past few years, this factor hampered the Russian aquaculture industry's development. It is believed that by lifting the ban on African Clarius catfish import, the authorities could set their sights on other fish species. 
---
Print this page