November 8, 2019 By Bonnie Waycott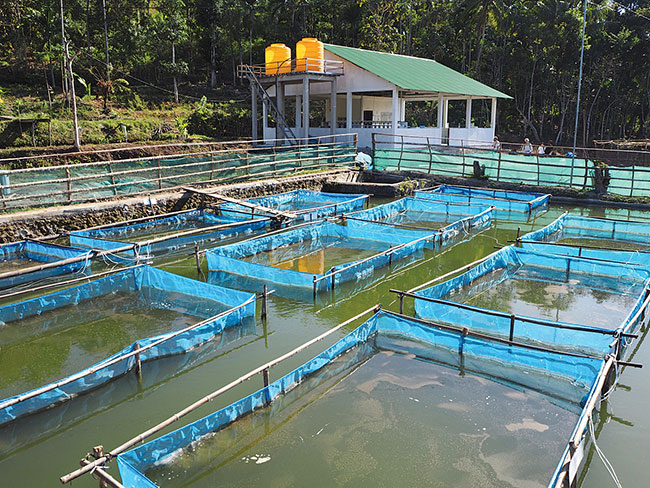 There are high hopes for a new tilapia hatchery in East Timor in Southeast Asia, which not only promises to improve the livelihood of fish farmers but also ramp up aquaculture and food security in that region.
Dubbed as Timor-Leste's first public-private partnership (PPP) model tilapia hatchery, the facility opened in June 2019, in Leohitu, Bobonaro, and is intended to increase the availability of and access to high-quality, genetically-improved farmed tilapia (GIFT).
As part of the Partnership for Aquaculture Development in Timor-Leste (PADTL), a five-year project funded by the New Zealand Aid Program, genetically improved farmed tilapia has been a feature in Timor-Leste since April 2015, when WorldFish in Penang, Malaysia, sent broodstock to a government hatchery in Gleno, Ermera. Thanks to this, a growing number of rural households took up fish farming, driven by increasing knowledge of a locally tested and proven approach to farming tilapia through the adoption of Better Management Practices Guidelines.
But with demand for GIFT seed exceeding supply, access to quality seed has become limited. Timor-Leste's first PPP model tilapia hatchery was established in response to this challenge. The hatchery is expected to produce and disseminate GIFT monosex fingerlings year round.
"The hatchery was planned and built from November 2018 to April 2019," said Dr. Jharendu Pant, senior aquaculture scientist and PADTL project leader, WorldFish. "An existing eight ponds were rehabilitated, building and incubation systems constructed, and hatchery staff trained, at home and overseas."
The hatchery aims to produce around one million eggs a month, with total fingerling production expected to be around a third of the total eggs produced. Broodstock will be fed with floating pellets at 1.5 per cent of their body weight, while eggs will be collected weekly and incubated in jars and trays. Swim-up fry will then be transferred to SRT (sex-reversed tilapia) nylon hapas and fed with methyl testosterone hormone-treated feed for 21 days, before moving to nursing hapas and nursed for six weeks with supplementary feed.
Biosecurity is strict. Any dead fish are removed immediately and buried into the soil, while the water in the incubation area is recirculated after passing through sand filters to avoid effluent discharge.
In addition to the benefits afforded to fish farmers, such as better access to quality fingerlings that will be sold at relatively cheaper prices, the hatchery is likely to positively impact Timor-Leste's aquaculture, local communities and food and nutrition security.
Although it may take six months to a year of continuous technical backstopping for the hatchery to become self-sustaining, Pant is confident that it will be key to local aquaculture.
"Timor-Leste's national aquaculture development strategy sets out some key targets for 2030 – increasing fish production to 12,000 tonnes a year and reducing malnutrition by increasing fish consumption," said Pant. "Tilapia is likely to contribute to around two-thirds of the country's total aquaculture production, and the role of the hatchery will be significant."
There will also be new business opportunities for nursery operators, he added. The hatchery will sell SRT fry to nurseries that will nurse them until the fingerling stage before selling them to local farmers.
"We plan to continue replicating this model and supporting the establishment of PPP-model hatcheries across Timor-Leste," Pant said.
---
Print this page