April 24, 2020 By Mari-Len De Guzman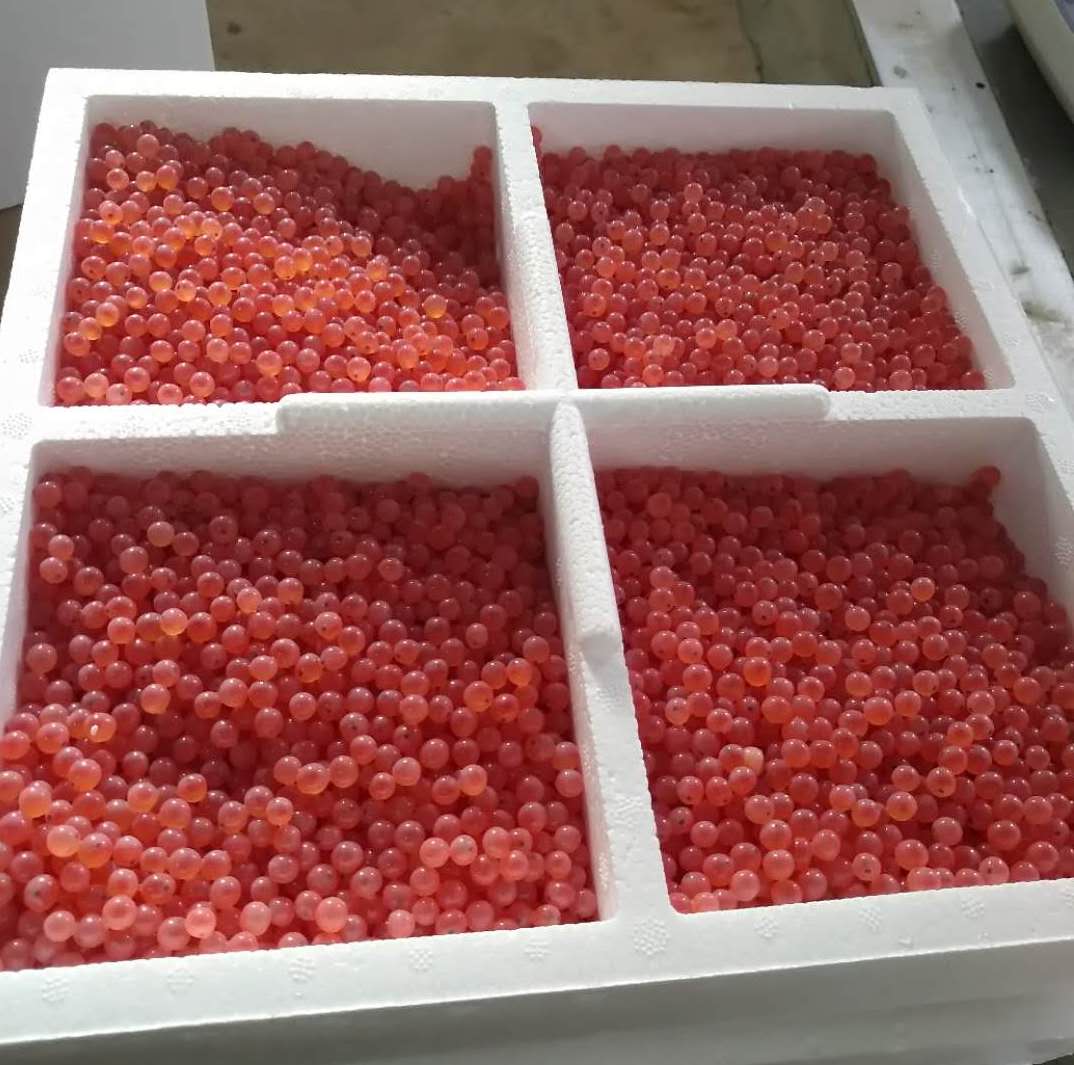 Even as travel restrictions continue across the globe due to the COVID-19 global pandemic, some 400,000 salmon eggs have safely crossed the Atlantic for delivery to Chinese farms.
Iceland-based StofnFiskur hf, a Benchmark Genetics company, announced the safe arrival of the salmon ova last week, marking the second delivery of eggs to China after the COVID-19 crisis hit Europe.
The consignment was shipped from Stofnfiskur's Reykjavik facility on April 16 and arrived safely in Beijing the following day, the egg producer said. A quality check was made on arrival, and then the boxes were dispatched and further sent on domestic flights for delivery to three different customers, two of which are operating land-based farms, and the third is cage-farming in a freshwater lake.
"We are very pleased that the logistics so far have gone well," says Robert Rúnarsson, global sales manager of Benchmark Genetics. "It is a challenge to plan airline shipments these days due to the Corona crisis. Cancellations and changes of flights are made on short notice. Fortunately, there are still daily connections between Iceland and Europe that makes it possible to get our products further exported to the global market," he said.
StofnFiskur is the largest supplier of ova to the growing land-based aquaculture industry, and is the only foreign company that can deliver eggs to Chile.
"The aquaculture companies that run full-cycle land-based production also require deliveries every single month of the year, and we are proud to be able to fulfil their needs," said Rúnarsson.
---
Print this page