News & Views
Hatchery water feeds new man-made creek in Kentucky
July 15, 2016 By Quentin Dodd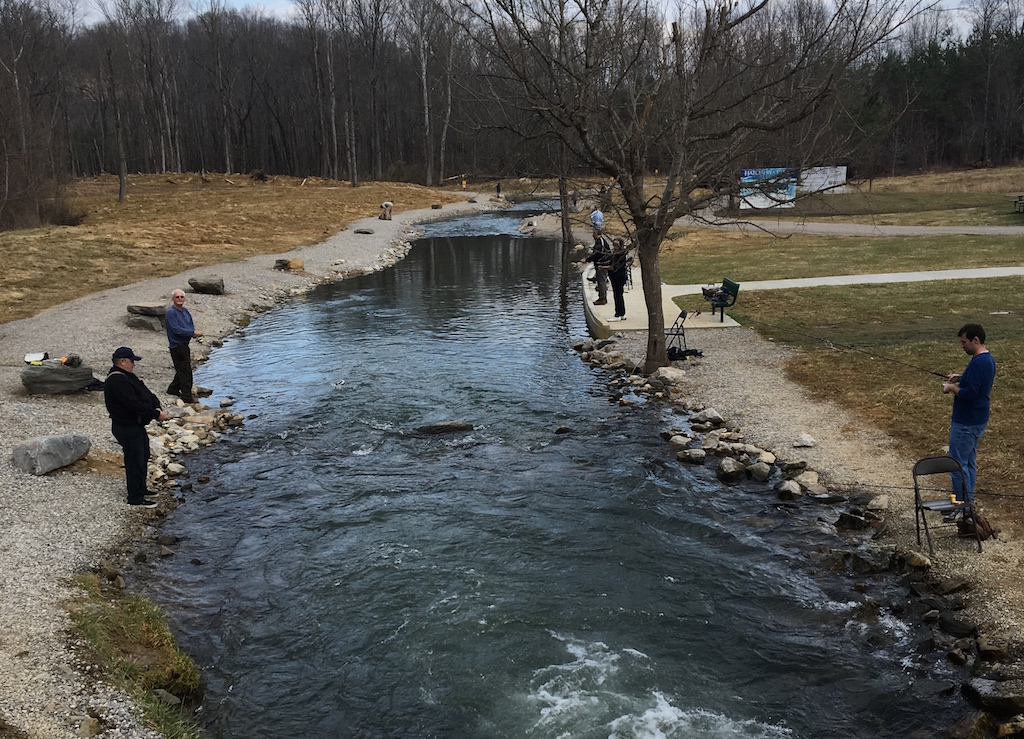 Hatchery Creek is the name of a new man-made stream located below Wolf Creek National Fish Hatchery in Kentucky.
Thanks to the state's Fish and Wildlife Fisheries Division, working in partnership with the US Fish and Wildlife Service and the US Army Corp of Engineers, the re-routed man-made stream now replaces an old eroded stream that was funnelling fine sediments into the Cumberland River.
The new creek winds its way through woods and wetlands for over 1.8km (6,000 feet). Its source is a 15,000 gallon-per-minute water release from the hatchery. A series of step pools allows trout from the river to migrate into the stream.
Occasionally dividing into multiple channels, the stretch includes a variety of stream flow velocities, depths, habitat types and temperature gradients that benefit aquatic life – particularly trout. The area will be of interest to fish and wildlife enthusiasts of all kinds – naturalists, biologists and active anglers.
      "Wetlands and riparian habitats attract a wide variety of wildlife," says the agency.
      The new creek was funded in its design and construction by the Kentucky Wetland and Stream Mitigation Program, sponsored by Kentucky Fish and Wildlife.
      The project had an overall cost of some $1.85 million, and the corps spent $650,000 to excavate the soil.
– Quentin Dodd  
---
Print this page