News & Views
First captive breeding program for scampi
October 24, 2016 By Quentin Dodd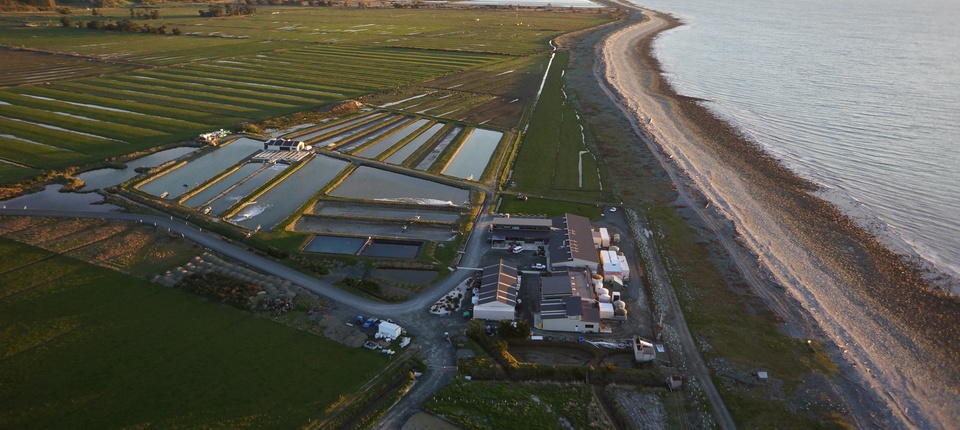 A small scampi named Camilla, who celebrated her first birthday this past summer, is the first of her kind to be raised in a lab. This gave scientists at the Cawthron Institute in New Zealand cause to celebrate as they move closer to establishing a scampi aquaculture sector.
      "The project is only two years old, but what we've learned about the scampi in terms of husbandry and behaviour is significant," Cawthron aquaculture development specialist Kevin Heasman says.
      "Prior to this programme, our knowledge was very limited. Only the first larval stage had ever been recorded and that was in 1976 so we didn't know how to raise them and what was required in terms of eggs, feeding, aggression or any of that."
      The scientists are working alongside Waikawa Fishing company, University of Auckland and Zebra-Tech on the research programme, which is aimed at developing more sustainable and commercially attractive harvesting methods for New Zealand scampi (Metanephrops challenger) and establishing land-based aquaculture systems for scampi production. It is the world's first captive breeding programme for the species.
      Metanephrops is a genus of clawed lobster, commonly known as scampi, and found around the world. The New Zealand species is a deep sea scampi endemic to local waters. It grows up to 30cm long and lives in small burrows on the continental shelf in waters between 200-500m deep, which has made research on the species challenging.
       Work continues so researchers can learn more about growth rates, and what diet and water temperature will create optimal growing conditions.
      Heasman comments, "We've got a long, long way to go, but compared to two years ago, we've already come a long way. Some people work on a species for years and never get past the larvae stage, and we got the larvae through in the first year. While there is a lot more work to do; we're very excited about the potential for this species."
– Quentin  Dodd
---
Print this page