News & Views
Canadian hatchery to grow salmon for orca whales
July 28, 2016 By Quentin Dodd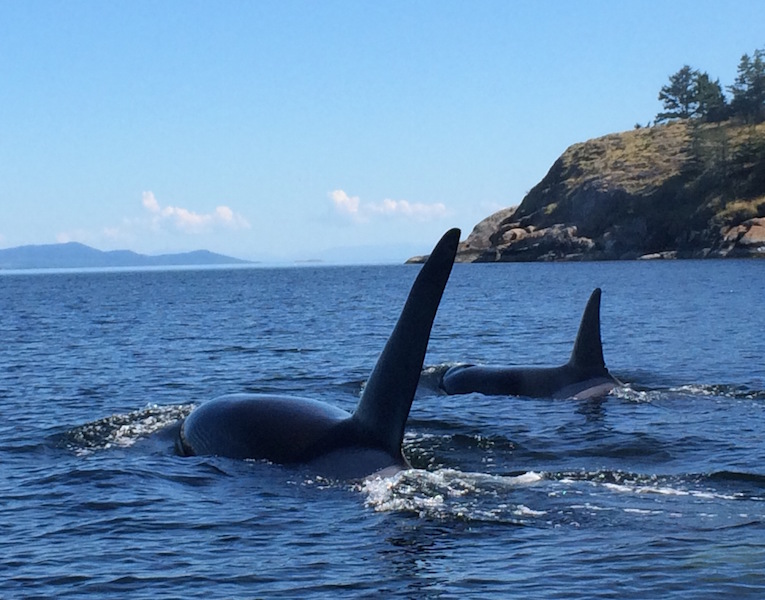 Chinook salmon raised in a hatchery on southern Vancouver Island could help satisfy the appetites of resident orca whales and help stabilize their waning population. A study released earlier this year found that more than 90% of the diet of orcas off Canada's southwest coast consists of chinook salmon.
         A group of Vancouver Island sports fishermen received permission from the federal Department of Fisheries and Oceans (DFO) to help enhance the depressed orca populations by feeding them chinook salmon raised in a hatchery.
         The South Vancouver Island Anglers Coalition (SVIAC) is building a 15m-by-15m net pen in the Sooke basin to receive several hundred thousand young hatchery Chinook (king) salmon in the next three years. The juveniles will come from DFO's Nitnat River Hatchery, also on Vancouver Island, and will be raised in the sea pens for two or three weeks before they're released.
         Chris Bos, president for the SVIAC, told HI that the coalition, which has some 1,000 members from various organizations and groups, started working on the hatchery-based program about two years ago. Approval was given for a brood of 200,000 in Year One. It's hoped that 500,000 smolts will be provided out of the Nitnat hatchery for Year Two and one million for Year Three.
– Quentin Dodd
---
Print this page