News & Views
Budget cuts force hatchery closure
January 11, 2016 By Quentin Dodd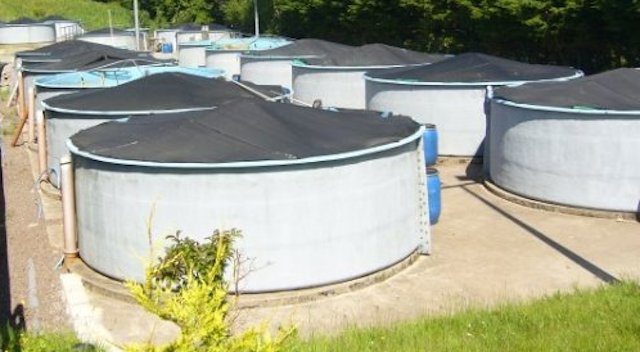 A hatchery-based restocking program for Ireland's Lough Erne and nearby Lough Melvin may have to close its doors. Citing budget restraints of 11%, the Northern Ireland Department of Culture, Arts and Leisure (DCAL) will no longer buy its usual supply of Erne and Melvin fry from the hatchery in County Fermanagh.
         Paul Kearney who runs the Erne and Melvin Enhancement Marble Arch Hatchery, with one other paid employee, Jim Manley, explains that even though the organization has taken the number of genetically pure-bred Lough Erne salmon and trout from about 10% of the population to about 70%, DCAL has decided that habitat enhancement is a better alternative to stocking.
         As a result the hatchery will be losing roughly £50,000 ($76,085 USD) used to produce about 80% of its annual production of about a million salmonids. And since that's more than half the £90,000 ($136,959 USD) it costs to run the program, the facility is now facing possible closure – unless Kearney and Manley can come up with some other source(s) of funding.
         In the meantime, Kearney told HI that he and Manley are committed to looking after the eggs they have until the fish go out between March and June next year. In order to feed the fish and keep the program going for the next while the pair are prepared to contribute their redundancy pay (£10,000) and take a cut in salary.
         Lough Erne straddles the border between Northern Ireland and Eire, and the hatchery has been providing fry to waters on both sides. In addition to the angling clubs and put-and-take fisheries programs in Northern Ireland, last season the hatchery gave a government-run enhancement program in Cork a gift of 100,000 fry.
         But for now the future of the hatchery is far from certain.
— Quentin Dodd
---
Print this page